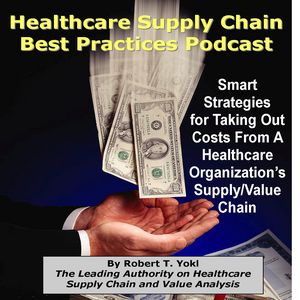 Friday, July 20, 2007 10:02 AM
New Rules, Systems and Models for Long Lasting Savings Performance!
Isn't It About Time You Re-Think, Re-New And Re-Invent Your Value Analysis Model To Do The Hard Work That Is Required In The 21st Century!
It's been 21 years since value analysis 1.0 emerged as a best practice in healthcare. This stratagem has led the way to some of the most important breakthroughs in supply chain cost management in the last decade. Nevertheless, if you are really honest with yourself, it isn't getting the job done in the 21st century.
In years past, just putting together a value analysis committee or team(s) assured you of generating a variety of savings (mostly GPO savings) that just happened unimpeded and unrestricted. I hope you have realized by now that the time has passed when you can make these easy and effortless savings continue to flow, surge and gush without changing how your value analysis committee or team(s) is organized, structured, selected, trained, measured, motivated and controlled.
Podcast: Play in new window | Download (Duration: 27:16 — 6.2MB) | Embed