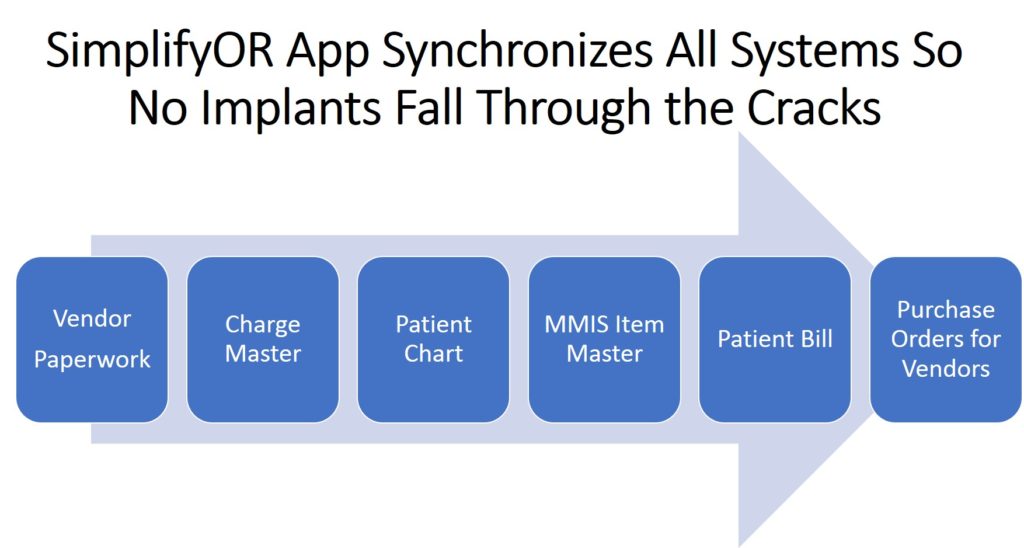 Finally the Bill Only Orthopedic Implant Problem Has Been Solved!
No More Miscommunications, Unreliable Confirmations, or Disputing Implants Between Vendor Reps and Hospital Nursing Staff. No More Excel Spreadsheets, Emails, Phone Calls, and Endless Personal Interactions.
---

"Prior to creating SimplifyOR, our hospitals' OR Nurses, Materials Team and Vendors had to deal with manual paperwork that made their already long and busy days even longer and more frustrating. They hated the paperwork. I also wanted to guarantee that we were capturing 100% of all billable reimbursements for each implant. This is why I created SimplifyOR Automated Bill Only Implant System (Iphone App/WebApp) to solve all the problems at our hospitals but then to offer this solution to the rest of the healthcare world."
Jim Ferch, Director of Supply Chain, Marshall Medical Centers
---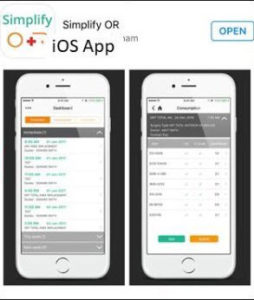 Sign Up Below for a FREE Demonstration
or
30-Day Trial of This New Bill Only Solution