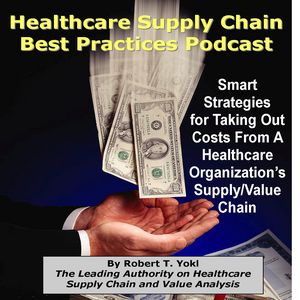 Friday, September 15, 2006 3:02 PM
Healthcare Supply Chain Best Practices Podcast with the new format with
Robert T. Yokl, President & CEO and Robert W. Yokl, VP of Stratetic Value Analysis in Healthcare. This weeks subjects include: Small Incremental Improvements Aren't Good Enough! Finding Your Innovation Beat, Tempo And Rhythm Can Improve Your Search For New Savings And Quality Ideas 10-Fold!
Podcast: Play in new window | Download (Duration: 21:47 — 5.0MB) | Embed