Presented by Strategic Value Analysis in Healthcare
a Trusted Leader In Supply Chain Expense Management for Over 27 Years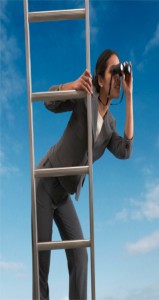 This Webinar is FREE, but the Information is
Priceless!
Wednesday, October 8, 2014 at 1:00 p.m. Eastern
(12 p.m Central, 11 a.m Mountain, 10 a.m. Pacific)
New Savings Trends You Need to Know About to Prosper in the Future
The healthcare supply chain world is changing rapidly; the only question is, what will your supply chain expense management look like over the next few years? Robert T. Yokl and Robert W. Yokl have been observing trends in the healthcare marketplace that they will be sharing with you in this fast-paced, real world healthcare supply chain insight online webinar. Some of the topics to be covered are:
Will your GPOs provide the savings you will desperately need now and in the future?

Why purchase service contracts must be controlled by your supply chain department.

What new expense management role will supply chain professionals take on in the future?

Why your clinicians need to control their own supply costs.

How will data analytics play a role in your supply chain expense management success?

Why value analysis needs to change and expand its focus to optimize your savings.

Why supply chain managers must be in C-Suite.

And much, much, more…
Without this timely insight supply chain managers will be flying blind over the next few years. So set aside 60 minutes on your busy schedule so you too can stay on top of the major expense trends of the future. It will be well worth your time and investment!
Speakers for the Program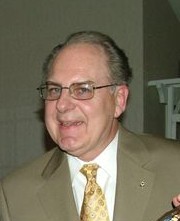 Robert T. Yokl, President, Strategic Value Analysis in Healthcare, who is a leading authority in supply chain mangament with over 4 decades of experience.
Robert W. Yokl, Vice President, Operations, Strategic Value Analysis in Healthcare, who has over 22 years of experience in supply chain expense management.
⇒Register Here for the FREE Webinar
Join Robert T. Yokl and Robert W. Yokl for this fast-paced webinar with real world insight into the healthcare supply chain expense management of the future.
This timely topic was developed exclusively for healthcare supply chain professionals who are looking for answers for their future.
Just log-in on Wednesday, October 8th @ 1:00 (Eastern Standard Time) to follow the PowerPoint presentation on your computer while you listen to Robert T. Yokl and Robert W. Yokl on the phone discuss what they see as the future of supply chain expense management over the next few decades.
Free CD for Early Sign Up!
Register Now! The first 30 sign-ups will receive a Free CD – "The Future of Supply Chain Savings" (A $69.96 Value)!
⇒Register Here for the FREE Webinar
Brought to you by Strategic Value Analysis in Healthcare www.StrategicVA.com
Copyright 2014 – Strategic Value Analysis in Healthcare – Skippack, PA 19474 – All Rights Reserved
Filed Under: Featured • Value Analysis