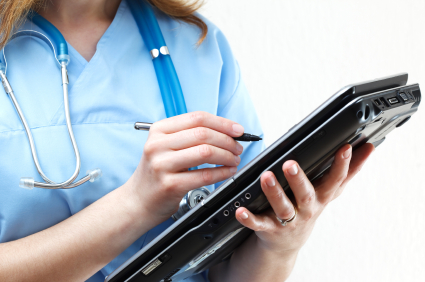 CliniTracK™ – Another great tool Strategic Value Analysis® in Healthcare offers hospitals and healthcare organizations
Requisition Manager: All of your new purchase requests will be completed online, numbered, and then automatically triaged to the appropriate responsible party for action. This eliminates the hassle of dealing with the hundreds of unwieldy and non-uniform (e-mail, fax, and phone) new purchase requests that flow through your office annually.
Document Manager: To ensure that your important documents are never lost or misplaced in your requisition to approval process, all relevant data will be automatically archived in the CliniTracK™ file repository until deemed appropriate to be removed. This will give you peace of mind to know that all of the critical data you require to manage your value analysis studies will be at your fingertips when you need it.
Value Analysis Manager: All relevant value analysis team documents will be housed in this module. It will also contain our proven six-step Value Analysis Funneling® process to assist your VA team in the evaluation/selection of any and all products, services or technologies and clinical supply trials. All and all, with this module you will never lose a document or miss a vital step in your value analysis process.
Clinical Trial Manager: This module will provide your clinical supply trial team with a step-by-step process to follow to manage and control all aspects (project manager, trial location, length, training, cost/benefit analysis, survey forms, etc.) for your clinical supply trials. By using this embedded process, we can almost guarantee you that your clinical supply trials will be more consistent, credible, and exacting.
We have listed the primary and secondary features and benefits of our CliniTrack™ Value Analysis Team Management System to give you an idea of how it can help you to quickly organize, document, and then capture and control all of the pertinent details of your value analysis process for new and better results. If you are looking for an intuitive, uncomplicated, yet complete system to manage and control your value analysis teams, this just might be the solution for you. It will also ensure that you have complete documentation (from requisition to approval) to value justify all of your new purchases: No more lost documents, no more unanswered questions, no more hassles or loose ends with your product, service, & technology evaluations.
FREE 30-Day Trial
If you are one of the hundreds of supply chain managers who are dissatisfied with the time, lost opportunities, and complexity of your current value analysis process, then you owe it to yourself to opt in to our FREE test drive of our CliniTracK™ Value Analysis Team Management System to see for yourself if it is the right solution for you. All you need to do is go to our website at www.clinitrackmanager.com to sign up for your FREE test drive. It's that simple!